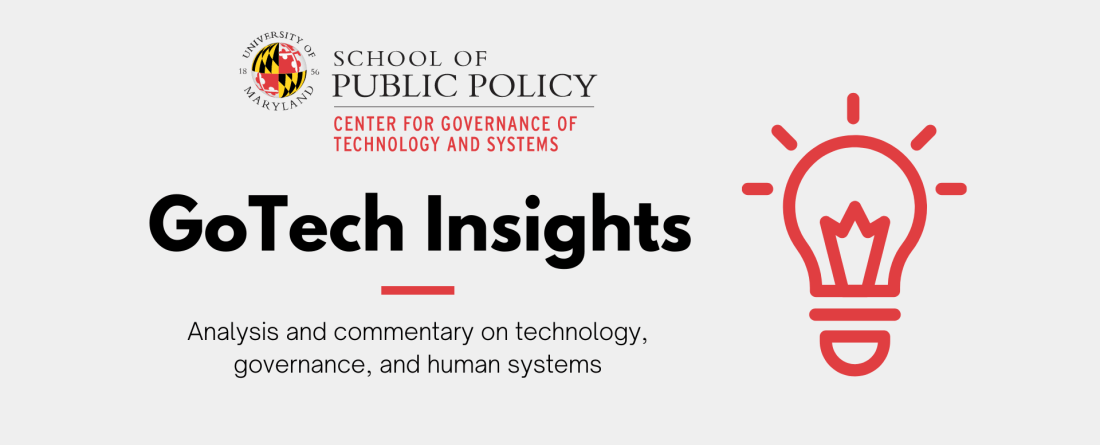 Check out the Gotech insights blog
The GoTech Blog is a resource for experts and students to share their analysis and commentary on key challenges related to the intersection of technology and governance. Check out our blog for posts by leading academics, researchers, and policy practitioners that tackle the hard policy challenges inherent to our increasingly networked world.
There's no shortage of speculation on how technology might shape geopolitics in the coming decades. However, the ways these technologies work (and interact with human beings) remain poorly understood outside expert communities.
To fill this gap, the GoTech Insights blog serves to:
Expose the audience to new concepts

Provide context on technologies and events and their policy or normative implications in a structured manner

Inform the audience on new policy initiatives and provide expert commentary
Propose new policy approaches to hard governance challenges
Blog entries address the implications of new developments in four broad categories: AI, Strategic Cybersecurity, Supply Chain, and Ethics and Governance.
Please reach out to Devin Entrikin at dentrik@umd.edu if you're interested in becoming a blog contributor. We are always open to new blog post ideas!